Heyy guysss!!! So here is the first Halloween post of the year!! I can't believe its Halloween next week it seems to have come so quickly and I don't feel fully prepared just yet so I thought for todays post I would do The Halloween Tag!
This post is actually a collab with the amazing blogger:
http://imdoingteenagingwrong.blogspot.co.uk/
So be sure to check out her post too as her blog is great!
Also If your interested in doing a collab just comment down below or email me at pastelskiesx@gmail.com
Anyways lets begin with the post :)
1. What is your favo
u
rite
Halloween movie
?
Ill be honest I'm not the best with Halloween films I get scared really easily! I have managed to sit through a few scary films such as insidious 3, Ouija, The others, Carrie but to be honest I do love a bit of Halloween town or even hotel transylvania (yes I'm That person...)
2.
On a scale from
1-10, how much do you enjoy Halloween?
Maybe an 8 or 9 because I love it but you can't possibly beat Christmas!

3. What is your
bes
t Halloween memory?
I remember when we were younger and we were finally old enough to be allowed out trick or treating alone (even though we only went down the street and back!) We were soo excited and were really looking forward to it. When we got to around the middle of the street we came to the house that no one ever knocked at as it was always dark and never had any decorations or lights on, but today as we were alone we thought we would go up ad knock on the door. After a minute or two the door flew open and an old woman flew out screaming at us to get off her property and we all ran away screaming! Scariest moment of my life.

4. Have you always been a Halloween lover?
Yes definitely my parents used to throw a Halloween party every year when I was younger and we would all eat hot dogs and dress up then we would all be given a plastic pumpkin to collect sweets in and as soon as we got back we would sit around and stuff as much in our mouths as we could..... I guess not much has changed.

5. How do you get into the Halloween spirit?
I think the best way to get into the Halloween spirit is to of course have a nice bath with a lush Halloween bath bomb (as I'm obsessed with lush) Listen to Halloween music and watch scary films with friends. And of course going to Halloween themed places like scary mazes or farms are always fun!
6. Favo
u
rite
Halloween decorations
?
Definitely pumpkins!! I literally love carving pumkins theres something about it I'm just obsessed with! In fact when I was younger I won a prize for the best pumpkin carving so that might be why I love it so much! (also fairy lights are pretty much a winner all year round)

7. Favo
u
rite halloween/fall scent?
I think my favourite Halloween scent has to be toffee apples they taste and smell great.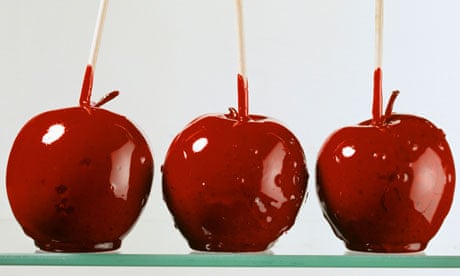 8. Favo
u
rite
Halloween
candy?
I really love crunchies, skittles and scream eggs (which are Halloween versions of cream eggs) there so amazing!

9. Vampires
, werewolves
or zombies?
Werewolf definitely because there basically like a dog and dogs are so cute!

10. What is your weird
est
fear?
This is actually really weird but when I'm drying my hair or in the shower or something like that were I either can't hear very well or have my eyes closed I feel like somethings going to pop up and attack me (really weird I know)
11. Would you rather go to a Halloween party or go trick or treating?
BOTH! but if I had to pick probably the Halloween party because I'm guessing they will have nice food and sweets anyway.. (I'm a genius to be honest)

1
2. If you could have a spooky Halloween pet (black cat, owl, bat, rat, wolf), what would you pick?
Definitely either a black cat or an owl because black kittens are sooo cute and owls are cute too and I might be able to train it to bring me mail like in harry potter... (definitely enough questions)
Well that's all for this post!
I really hope you enjoyed and hope it got you into the Halloween spirit.
Be sure to come back next week for more posts!!!
And remember to go and check out The terrible tales of an awkward teen by clicking the button below:
Thanks for reading
Pastel skies x